Main content starts here, tab to start navigating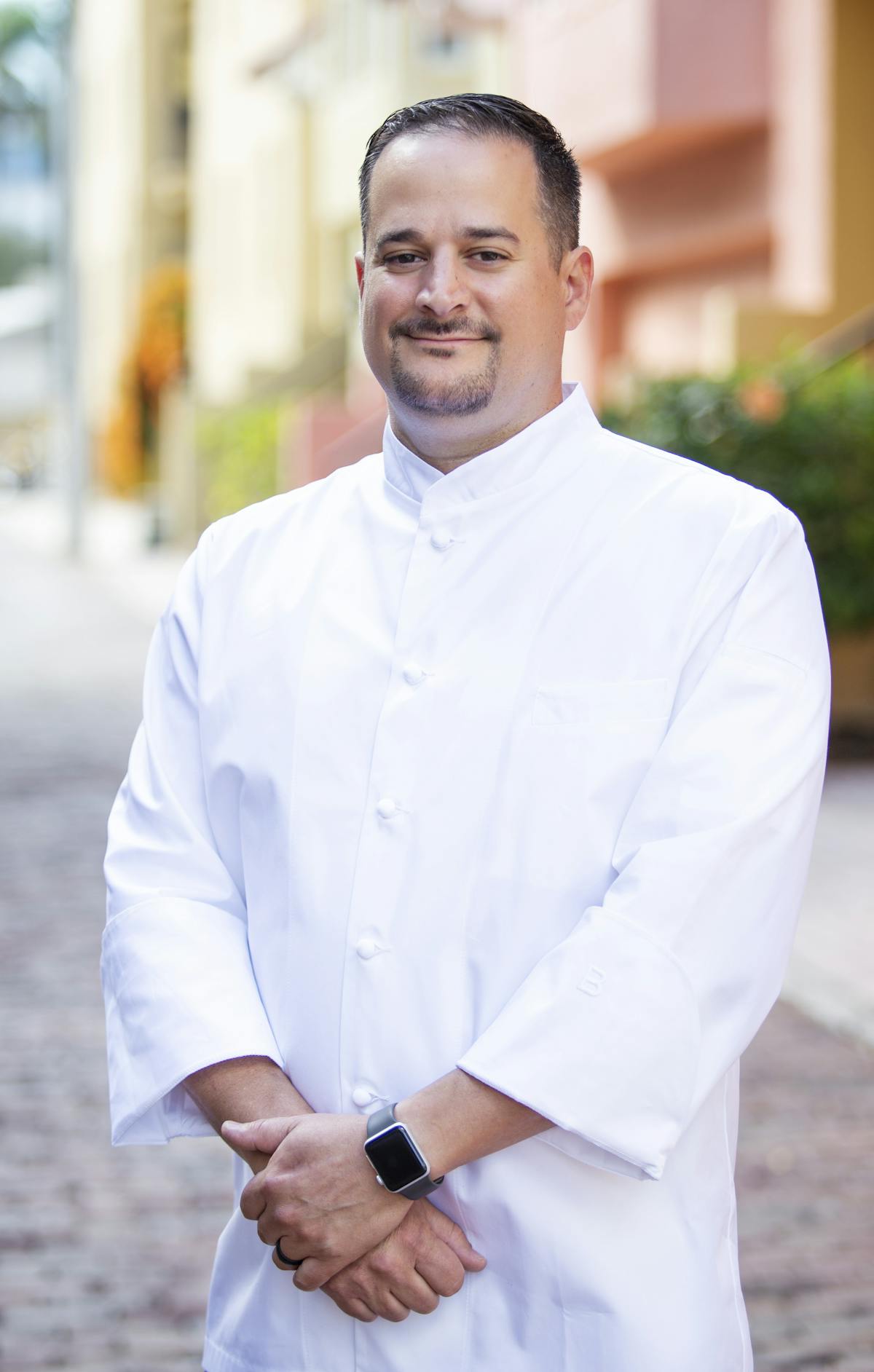 Nick Ocando
Director of Culinary
Chef Nick Ocando has a long and impressive career in Culinary Arts and brings a vast amount of culinary expertise, business strategy, and leadership to the Volet team. He believes that quality ingredients treated with love and pride are the basis of good food and sources local products as much as possible. As a manager, he excels in training and grooming those who work in his kitchens. This is what makes him a perfect fit for Volet Hospitality.
Before joining Volet, Chef Nick was the Executive Chef at the Dallas Cowboys private club. He found his way to the Cowboys after spending 4 years as the Executive Chef of Old Hickory Steakhouse at the Gaylord Texan Resort, where he created in-house charcuterie, dry-aging, and Japanese beef programs for the fine dining concept. Before this, he was with Hibiscus as Executive Sous Chef in 2014, he was invited to cook a Texas heritage meat dinner at the James Beard House, he then was promoted to Executive Chef.
In 2009, Ocando was hired by Alain Ducasse Restaurant Group Worldwide, which led him to Puerto Rico as Sous Chef at Mix on the Beach at the W Retreat and Spa as part of the opening culinary team. Ocando then moved to New York to serve as Sous Chef for Ducasse concept, Pinch. Ducasse's influence on Ocando can be seen in his ability to execute beautiful and creative dishes to a high standard and in high volumes. Ocando considers Chef Ducasse and Chef Graham Dodds a major influence in his career and cooking style.
Nick's love of cooking started when he was just 10 years old. His inspiration came from helping his mother maintain his family's seasonal garden and the many home-cooked meals. Ocando began his professional career in Puerto Rico as Executive Chef for the Blue Macaw at The Inn On The Blue Horizon in 2004.
Chef Nick graduated with a Culinary Arts degree from Le Cordon Bleu at Atlantic Culinary Academy in 2002.